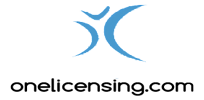 One Licensing.Com Company Profile
One Licensing.Com (OLC) came into being in January 2011, when the founding member, Gert Deysel established a much needed service to the restaurant and hospitality industry. From its humble beginnings it has grown to an operation that boasts a client base of over 2000 satisfied clients.
The service One Licensing.Com provides to clients is unique and without serious competition. As our reputation has grown we have become preferred suppliers to a variety of corporate clients which include local and global restaurant and fast food giants.
Gert Deysel
Gert brings a wealth of experience with over 20 years of experience.
Need help with your Business License?
Contact us today and see how we can help you.
One Licensing.Com comprises of Business Compliance division focuses on the facilitation of licensing applications, advisory services and applications regarding health and fire certification, building plan submission (both advisory and submission) and for corporate, franchise operations and individuals we perform compliance audits.
The secret is that by rendering this service the owners of establishments can focus on managing and running their businesses while One Licensing.Com is standing in rows and dealing with council departments and their processes and procedures.
At One Licensing.Com we strive to give our clients an honest service that brings them peace of mind. Qualities that are a priority to us when dealing with our clients are honesty, integrity, reliability, efficiency and professionalism. In a service industry we realize and understand that our reputation is foremost for the growth prospects of our company.
It is this reputation that has created the platform for the exponential growth we have experienced in the short period of time we have been operating. We also realize that without our clients we would not be in business and with this in mind we do all in our power to ensure that our clients get the best quality service possible in a timeous and professional manner.
Consult
Consult with client and determine workload and explain Modus Operandi and Terms and Conditions.
Collecting
Collecting and obtaining all documentation and plans from client.
Invoice
Issuing of invoice for payment.
Applications
Completing of applicable application forms.
Documentation
Making 2 copies of all documents and forms (1 for client and one for One Licensing. Com files).
Payments
Payments of license fees at council pay point and lodging application at applicable department.
Delivery
Deliver proof of application and paid submission fees to client.
A to Z
Arrange for onsite inspections and follow up on pending application or plan until completion and finalized.
Need help with your Business License?
Contact us today and see how we can help you.
Get help with your Business License
Over 20 years of experience means we can get it done for you, hassle free!